The Joys of Summer Sale thru August 28th!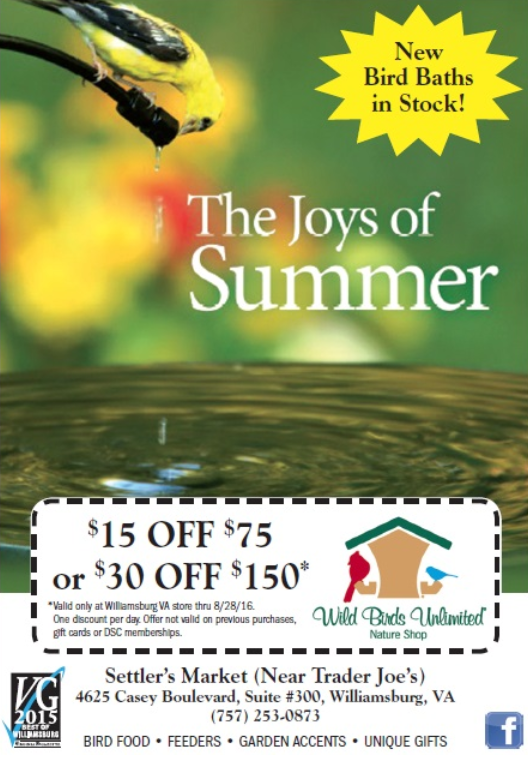 This sale can be used on pretty much anything in the store. Looking for a new set of Binoculars? Ready to invest in a Granite Bird Bath? Time to replace a pole system? Fed up with feeding Squirrels? Wanting to set up a Hummingbird Paradise? It's a great time to come on in and save some dough this week!
*Valid only at WBU Williamsburg, VA store thru 8/28/16. One discount per day. Offer not valid on previous purchases, gift cards or DSC memberships.