New Granite Bird Baths, Benches, and Working Fountains in Stock!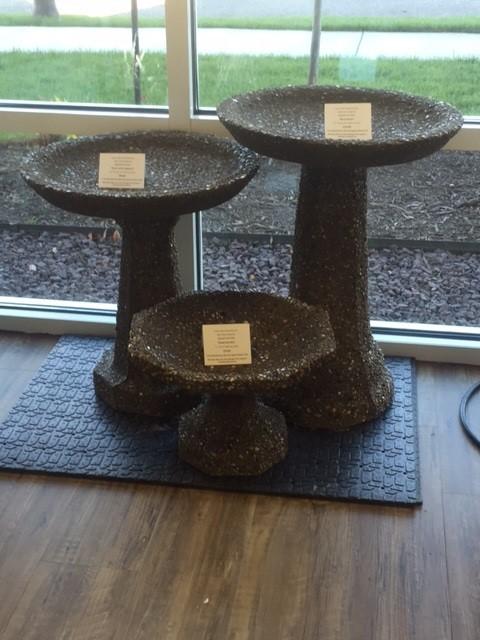 Just arrived in the store are a new line of bird baths made by Evans Bird Baths of Michigan. We have 5 styles of these 100% Made in the USA aggregate bird baths & the prices are almost as attractive as the baths themselves!
These rugged baths are priced from $74.99 to $129.99 and come with a 1 year Warranty against defects. They weigh between 36-96lbs and truly come in shapes & sizes for every taste!
Stop by the store to see our NEW Granite Garden Products by Stone Age Creations.
These pieces make for a timeless garden accent and are truly "Heirloom Quality". In addition to benches, baths and fountains, we have some directional posts (marking the points of the compass).
Don't want a bird bath that weighs half a ton? We have new designs with a solid granite top supported by a lighter weight wrought iron base. These hand-crafted pieces are made with hand-chiseled and polished stone. The polished surfaces reflect the sky and trees and will hold up to Mother Nature (wind, rain, ice, etc.).