Bird Feeding on Easy Street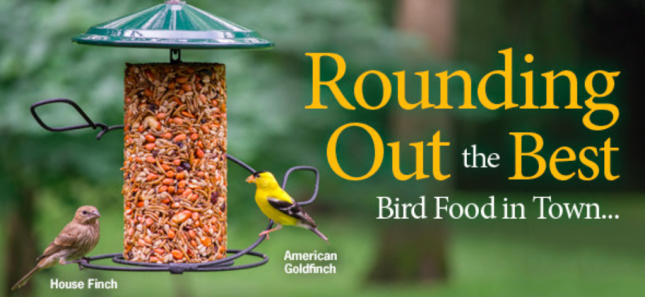 Cylinder Feeding = Bird Feeding on "Easy Street!"
Our supplier made way too many of one type of our WBU Bird Food Cylinders. We bought them all and now we can say "thank you," to you- our valued customers with a truly "great deal!"
Made of different combinations of tightly packed ingredients, our exclusively formulated WBU Bird Food Cylinders keep birds at the feeders longer because they have to work to remove seeds. So instead of birds swooping in, grabbing a bite and taking off, these cylinders give you a few extra moments of enjoyment.
They also make for fantastic "vacation feeders" where the food lasts longer than loose seed. They are also a GREAT option to pull out during winter storms when birds are desperate for food and your usual feeder(s) are overcrowded!
We offer many different bird food cylinders and feeders. Some will stop the squirrels, some will stop the "nuisance birds." Some will do both (and with little to no mess)! Stop in soon and learn about how best to bird feed on "Easy Street."