A Year-Round Residence!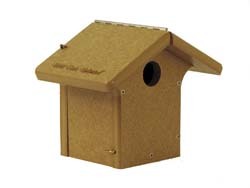 Providing a home for your birds is just another way to enjoy their presence in your yard. Watch as parents build the nest, raise their young, and celebrate the first time you see the babies at your feeders! Keep your bird houses up year round, because if they aren't nesting in them, they may be roosting there at night!
*Please clean out your bird houses after each nesting. It makes for a healthier home for each brood.
EcoTough- Go green for your Blues!
Our high quality EcoTough® Houses allow for proper drainage and ventilation to keep the nest and babies dry. It also includes our two-way opening system. The side opens for clean-out, and the roof opens for monitoring the nest.
EcoTough feeders and houses are environmentally friendly, high quality products that are made from recycled plastic milk jugs, preventing used milk jugs from making their way into our landfills! EcoTough feeders and houses won't rot, crack, fade or warp like wood can. They also come with limited lifetime guarantees.
A&J PVC Houses- Beauty & Functionality
Made of cellular PVC, A&J Houses are a beautiful, durable addition to any landscape. Can be mounted on a 4x4 post or pole.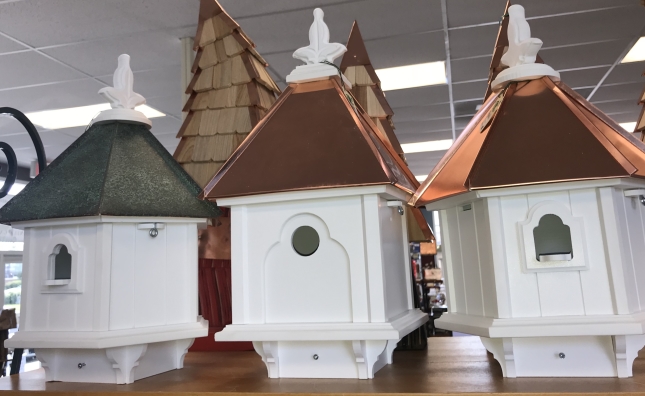 Heartwood of Starr, Mississippi
Made of cypress wood for moisture resistance, Heartwood houses are whimsical, usable yard decor! Can be mounted on a 4x4 post or pole.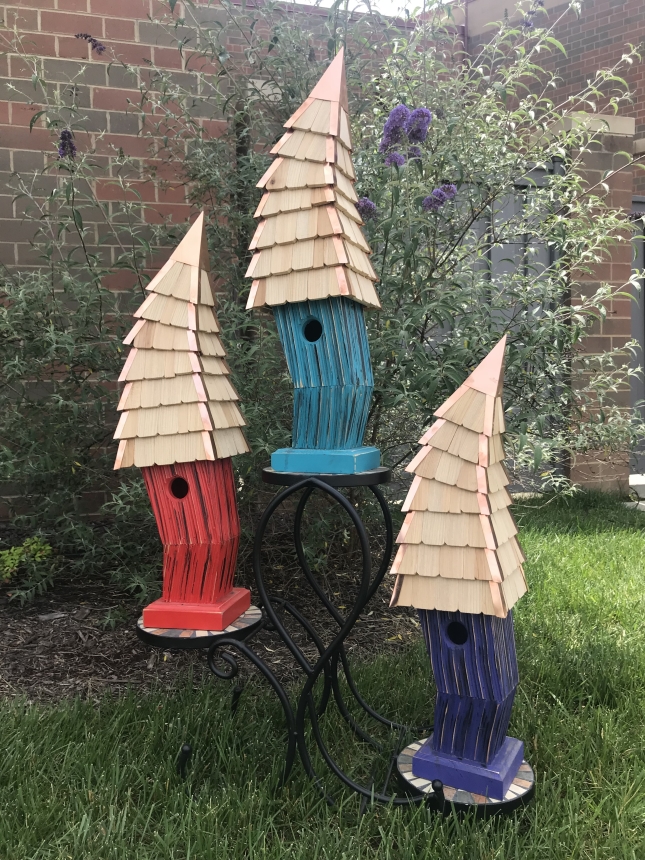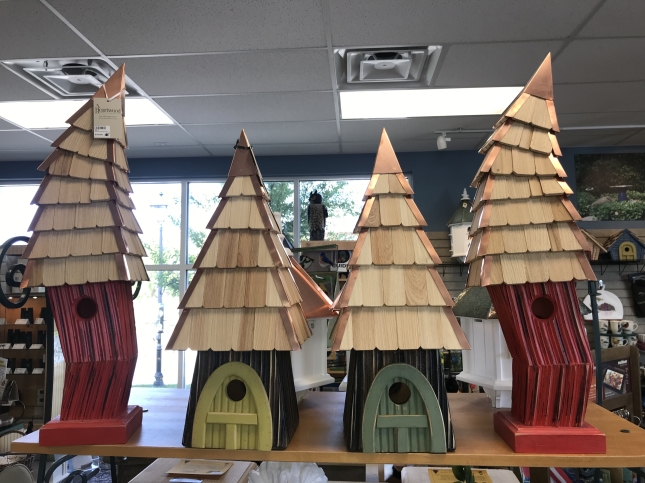 What is the safest way to hang or mount a birdhouse?
We encourage you to mount your new birdhouse on a pole system. This way it can be effectively baffled from predators like snakes, cats & raccoons.This method also cuts down on insect activity in the nest.