We're keeping bird feeding HOT!
NEW Hot Pepper Products are here, and they are sizzilin'!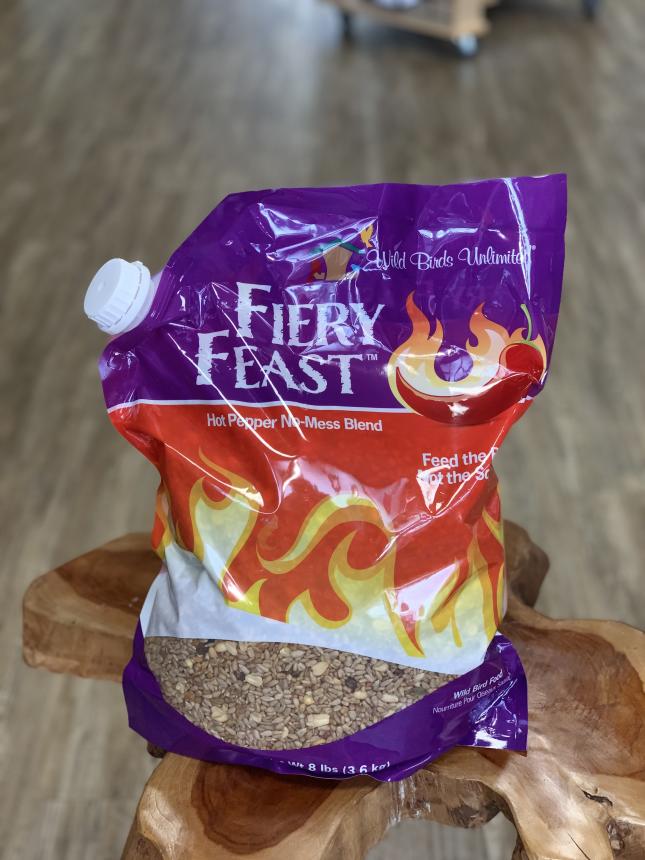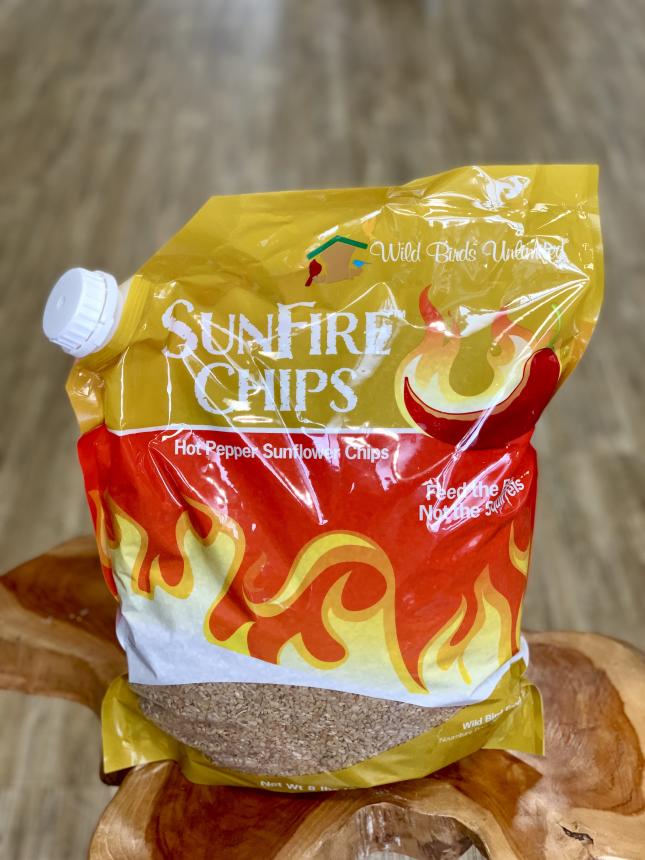 After many years and numerous requests, we are pleased to finally announce the arrival of our new line of Hot Pepper No-Mess Seeds! The pepper oil is dried on to the seed, so no more messy mixing, flaky pepper, or dangerous handling! Complete with an easy to pour spout, this is the easiest and safest Hot Pepper Seed Product on the market!
Why Hot Pepper? To thwart those fuzzy-rumped warblers (Squirrels) for good! Squirrels can taste spicy things, birds cannot. With twice the heat units of other hot pepper oil products on the market, these seeds pack a powerful punch. One whiff of these is usually enough to send those rascals running for the hills!
Want to give it a try? Swing on by!